20 Photography YouTube Channels Worth Watching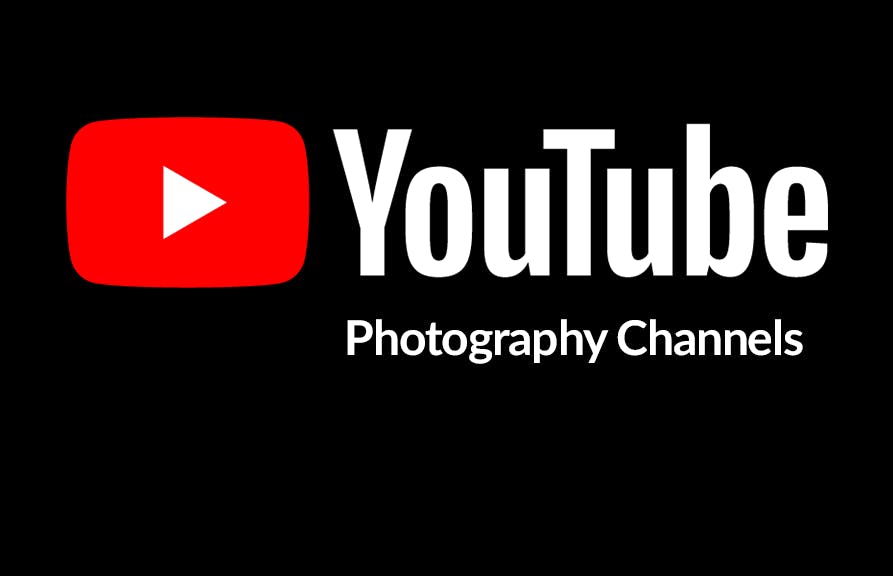 Wednesday, 30 January 2019
I don't know about you, but I don't even watch TV anymore. I watch YouTube and I'm hooked. But, I find that photographers tend to view the same set of YouTube channels, mostly because they appear in our recommended feed on the home screen. But there are a lot of not-so-famous YouTube creators that make great photography content and don't often gain the favor of the ranking algorithm.
Below is a list of YouTubers that I watch regularly and most of them aren't celebrities by internet standards. Some of these creators have a lot of subscribers and some don't. Subscriber count isn't always indicative of quality in my experience and I don't always subscribe to channels, even if I do watch them often.
This list skews toward portrait photography and Fuji cameras because that's what I'm into. But, it's certainly not limited to those things. Much of what these people create is just good general how-to content and gear reviews of all kinds. I watch so many videos, I feel like I know these people.
In no particular order, these are the 20 YouTube photography channels I watch on a regular basis along with a sample video:
Evan Ranft: I have been watching Evan's channel for about a year now and I really like that he's always giving his audience something. He's videos typically provide you with some kind of a how-to information or inspiration. He's seems like a good, humble guy. Evan isn't really a brand loyalist when it comes to gear and shoots both Nikon and Fuji.
Miguel Quiles: If you're into portrait photography, you'll enjoy Miguel's channel. He's another guy who's always giving something to his audience in the form of helpful tips and advice. Another humble and genuine person and he's a big Sony mirrorless shooter.
Manny Ortiz: Like Miguel Quiles, Manny Ortiz is a portrait photographer offering some great tips and advice. He often teams up with his wife in his videos and they have a fun dynamic. Manny uses Sony mirrorless cameras and reviews a lot of gear.
Jessica Kobeissi: Jessica has a great personality and she's pretty funny, often in a self-deprecating way. She also shoots mostly portraits and talks about gear, various how-to's and the business side of photography. Her brand of choice is Canon.
Julia Trotti: Yet another portrait shooter (see a theme here) coming from Australia, Julia talks gear, working with models and her experiences as a photographer. A lot of her videos are behind the scenes of actual photo shoots. She also shoots Canon.
Camera Conspiracies: And now for something completely different….very different. This guy is hilarious and pretty much talks only about gear, but in a way that has to be seen to be understood. He's not a photographer, but a video shooter. He uses Panasonic micro four thirds. Oh, and his videos are NSFW for sure.
Omar Gonzalez: If you like Fuji, cheesy humor and fun videos, you'll love Omar. He's good at making short, to-the-point videos and adds a lot of goofiness along the way. He does mostly focus on gear, but also has some great off-camera lighting videos too.
The Art of Photography: Ted Forbes used to make videos about general photography topics including discussions about famous photographers and his interpretation of their work. He also created the artist series which showcases various photographers in mini-documentary format. Lately, Ted has posted more gear videos and he seems to prefer Sony and Fuji.
Matt Day: Matt is all about film photography, discussing various film cameras and their usage. I really appreciate his perspective and his calming personality. He's putting out more videos lately and they're very informative. If you're into film, you'll like Matt Day.
Denae & Andrew: These two (it's mostly Andrew) are very much about Fuji cameras and lenses. Their videos are always high-quality. The reviews and information are solid. Andrew really goes in depth with his analysis of gear. And, their photo duels are pretty fun too.
Nick Carver: Another film photographer, but Nick is different. He takes you on adventures and shows videos of his whole process. I find his adventures really interesting and his perspective is unique. He really knows his stuff when it comes to film gear and I don't, so I get a lot out of his content.
Thomas Heaton: I'm not even into landscape photography, but I love me some Thomas Heaton videos. He's so informative and down to earth. You just can't help but like the guy. Thomas does a lot of videos of himself shooting landscapes at length and it's interesting and often sobering to see the process. He shoots Canon DSLR's.
Potato Jet: I only recently discovered Potato Jet, but he does a lot of gear reviews and his production quality is great. I like the pace of his videos and his spunk. I'm not sure what he primarily shoots with though.
Kevin Mullins: Kevin is a wedding photographer in the UK and shoots purely in a documentary style, often in black and white. He's a big time Fuji guy and does reviews, shares tips and wedding photography advice. I like seeing his behind the scenes videos because his style is so unique. It's been fun watching his channel evolve.
Sean Tucker: Here's a guy who stands out as one who truly cares about his audience. He offers lots of advice and how-to information in a way a friend would. Just a solid guy. I'd like to sit down with and have a beer him. Sean is not so much into the gear reviews as he is about the overall topic of photography. I think he's a Canon shooter.
Nigel Danson: Another non-portrait photographer (this list isn't totally skewed). Nigel is a landscape photographer and posts videos of his work behind the scenes. He's got lots of videos with tips and how-to content as well. And, well, he's a Fuji shooter too.
Lavikka Photography: Davin can dissect a lens or camera like no other. He's great at very detailed reviews and man, he's critical, in a good way. If you want to watch honest reviews, Lavikka Photography's got you covered. He also happens to be local and he borrowed one of my lenses to review in the past. Pretty sure he's still shooting with Sony mirrorless.
Darren Miles: Darren is great at reviewing gear in a variety of situations and subjecting gear to his rating system. I find his videos the be comprehensive and enjoyable to watch. He sticks to the topic and gets his reviews done in a reasonable amount of time. I'm really not sure what he shoots with these days though.
KentuckyMan30: Yet another Fuji guy (I did warn you). Solid reviews and some good reasoning his videos about why he likes what he likes.
Joe Edelman: Joe has been a photographer for 40 years according to his intro video. All I know is, he's got some really good how-to content. He's a portrait photographer and he creates some great videos covering a lot of topics like home studios, off-camera lighting and posing and he does it with enthusiasm. I believe he's a Canon shooter.
There you have it. I'm sure you've heard of some these people and hopefully I've introduced you to some new ones. I respect people who take the time to create quality videos. It's hard work and takes some thick skin to put yourself out there. These people do it often and do it well.
So, what are some of your favorite YouTube creators in the photography genre? I'd love to find more.
Author:
Don Fitzsimmons
Co-Founder of Gear Offer, software developer and photographer.
Subscribe For Updates
---