No More Guessing: Used Camera Pricing Tool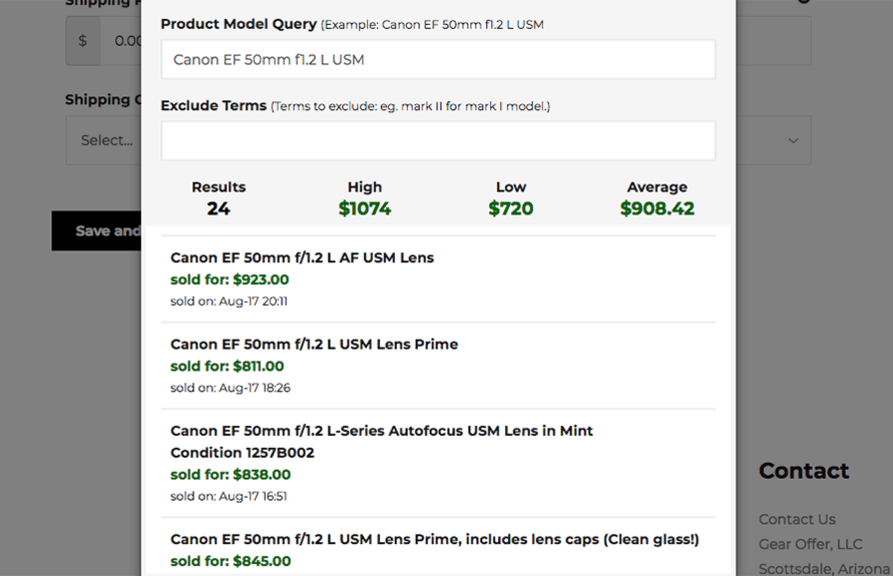 Saturday, 18 August 2018
Getting the most for your used camera is sometimes hard. How much should you ask for your lens or camera body? You want to get as much as you can, but you also don't want to set your price too high. There are some ways to find out how much your gear is worth, but it can be tricky. We decided to build a pricing tool right into our seller interface and we put it right on the site for you to use as well.
When you list your gear for sale, you can look up what similar gear has sold for across the interwebs. We'll show you exactly how much similar gear sold for and when. It's not perfect. Sometimes you'll get some flakey results, but it does bring back enough information to give you a solid idea of where you should set your price.
So, stop guessing what your camera gear is worth and find out the real value when you post your listing.
Author:
Don Fitzsimmons
Co-Founder of Gear Offer, software developer and photographer.
Subscribe For Updates
---