Buy Used Gear From Other Photographers
When you buy on Gear Offer, you're getting the best deals on used cameras and equipment. All of our listings are created by photographers just like you. If you don't like the price, you can make an offer or buy the listing at the set price instantly.
We securely facilitate the transaction between buyer and seller. Our sellers pass a rigorous identity verification process and we back every transaction with Gear Offer Assurance, protecting both buyer and seller.
Behind the scenes, our transactions are handled by Stripe, the same payment processor trusted by Amazon, Uber, Target and thousands of other brands you use everyday.
And, we're always here to help. If you have questions, feel free to contact us using the chat widget at the bottom right, or visit our help center or contact page. A real live human will help you.
Below, we've outlined the entire process of buying on Gear Offer to show you how the transaction process works.
1) Sign Up for an Account
Create your free account, then login.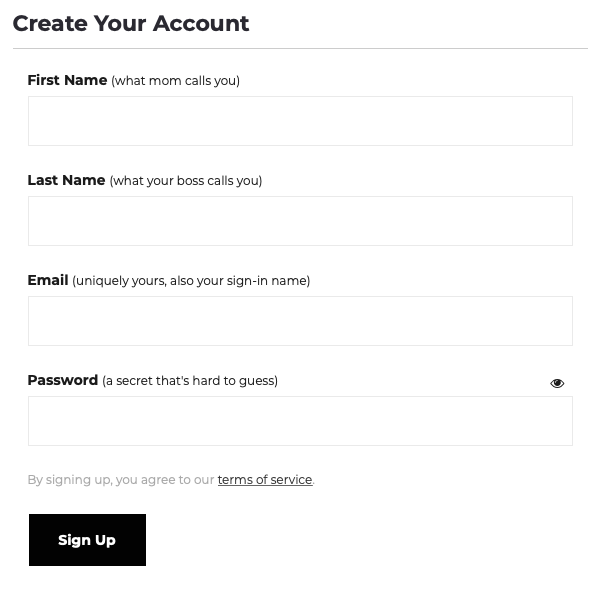 2) Browse the Site and Find a Deal
Browse the site using filters or our product search. Our inventory is constantly changing because it's user created. If you don't find what you're looking for, check back because you never know when someone might list that camera or lens you've been lusting after.

3) Add Payment Details
Once you've found something you're interested in purchasing, just add your payment details and your address so the seller can ship your item to you. You only need to add these details once.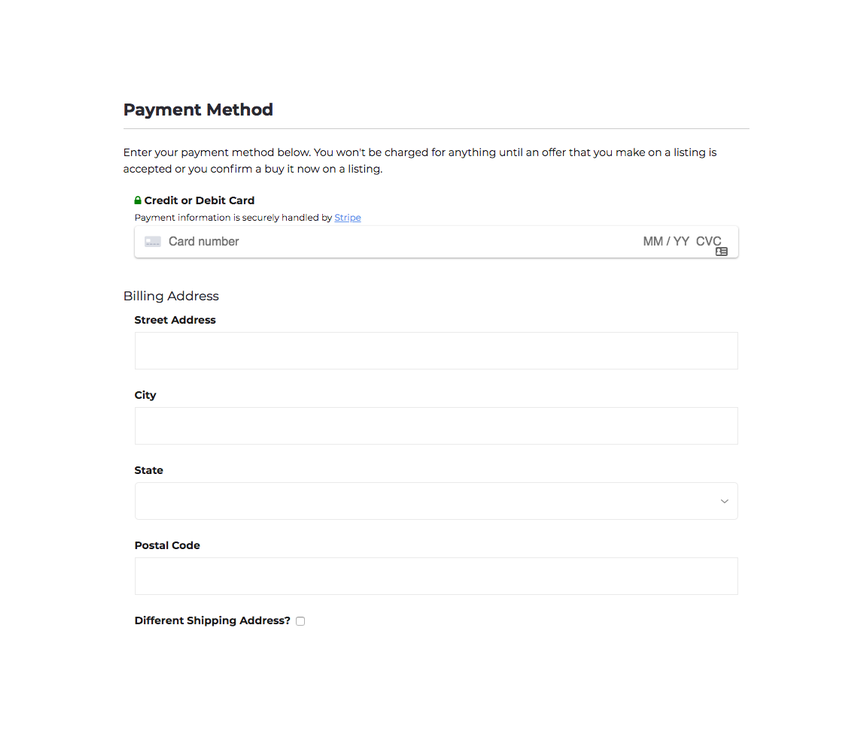 4) Buy an Item or Make an Offer
Once your payment and shipping details are added, you're ready to buy gear or make an offer. When you click the buy now link and you confirm the purchase, you'll be charged the total amount and the item is yours. The listing will instantly be marked as sold and the seller will be notified to ship the item.
If you decide to make an offer on a listing, the seller will be notified and they can either decline your offer or accept it within 48 hours. If the seller accepts your offer, you will be charged for the listing (the amount you offered plus shipping) and the item will be marked as sold. The seller will then ship the item to you.
But, what if the seller doesn't ship or mistakenly no longer has the item after I click "buy now"?
We work hard to make sure our sellers keep their listings up to date and ship items fast. But, if something goes wrong we can always issue you a full refund prior to the item shipping. Sellers get paid after they ship the item, so your funds are on hold until a valid tracking code is entered and posts an in-transit status. All of our transactions are backed by Gear Offer Assurance to protect both buyer and seller.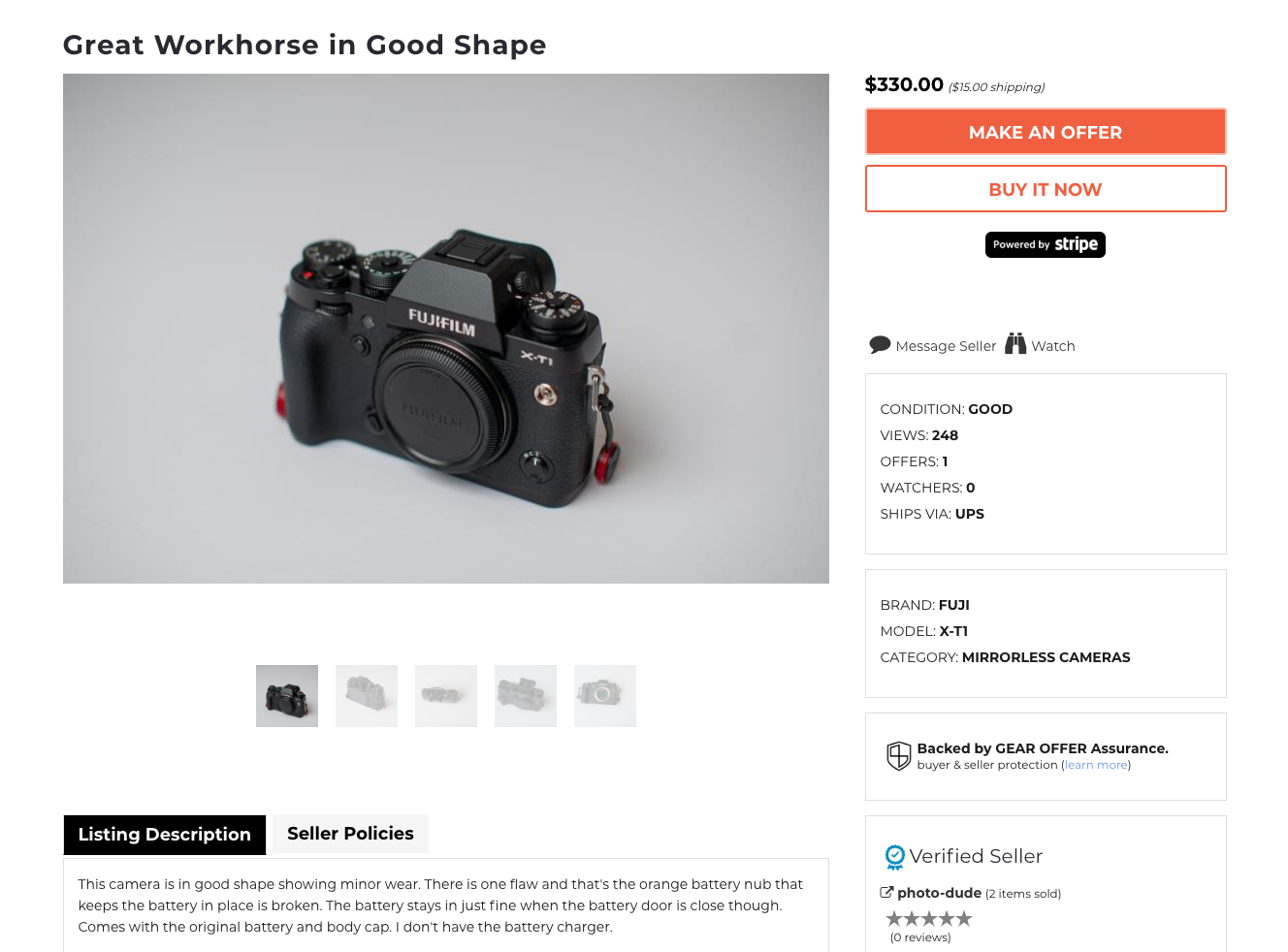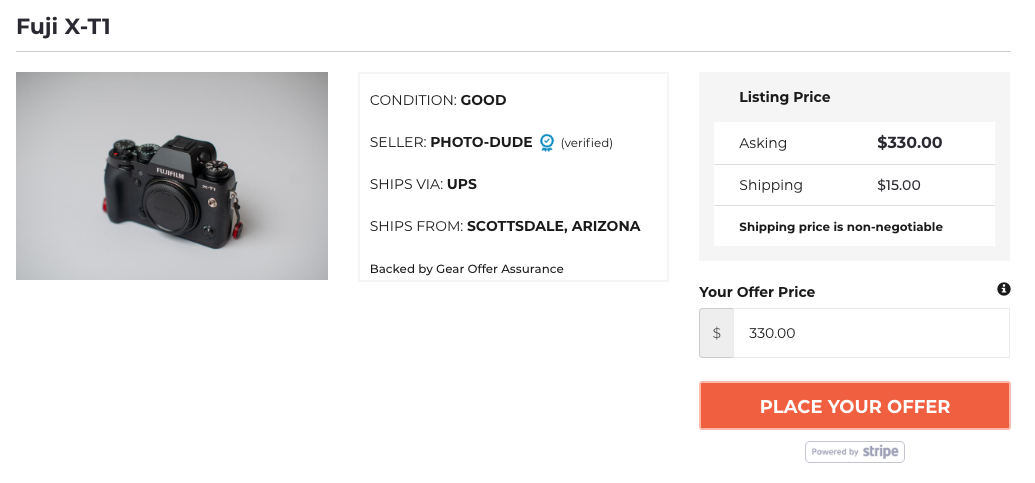 5) Shipping Updates
Once the seller ships your item, you'll get shipping updates via email all the way to your door.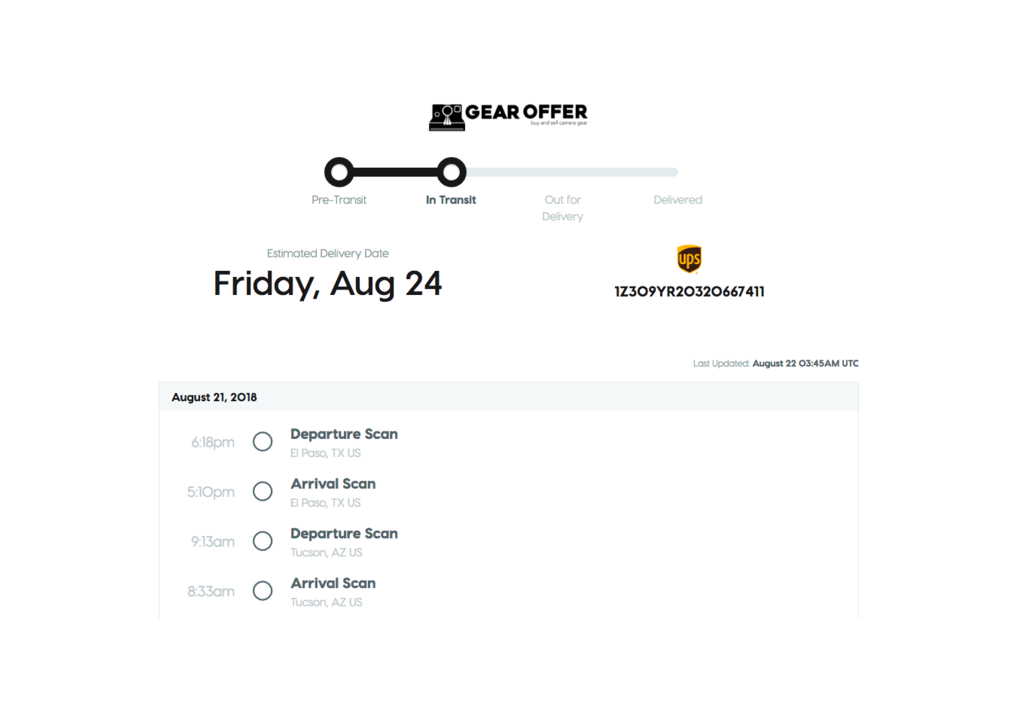 6) Finally, Leave Feedback about Your Transaction
Every transaction is subject to rating and review by both the buyer and the seller.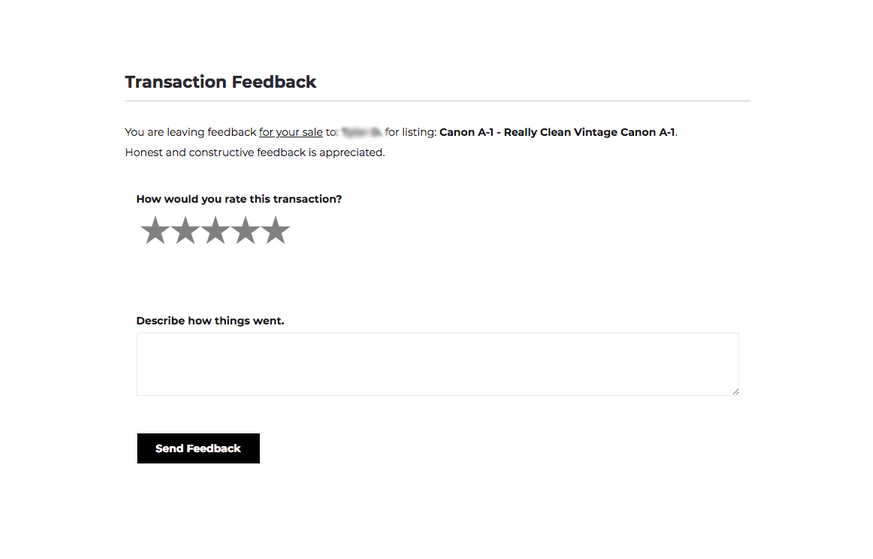 Buying used camera gear is a great way to save money. If you're interested in selling gear, check out how selling works.