We Make Selling Camera Gear Easy
Because we specialize in used camera gear, listing your gear is as simple and painless as possible. Create an account, add your seller details and create your listing. When your gear sells, you get paid directly.
We only charge 4% of the successful sale. Combined with the standard payment processor fee of 2.9% + .30, for a total of 6.9% + .30 and buyers pay for shipping. You won't find a simpler, more affordable way to sell your gear online. And we only deal with photography gear.
Below, we've outlined the entire process, from sign up to feedback so you can get an idea of how signing up and the flow of a transaction works.
1) Sign Up for an Account
Create your free account, then login.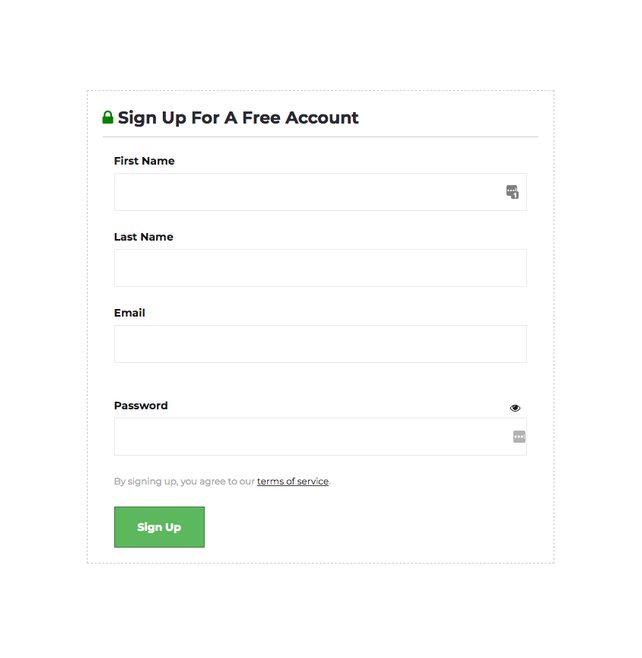 2) Select Your Account Type and Country
If you're selling as a business, choose business, otherwise choose individual then select your country (US only for now, more countries coming soon).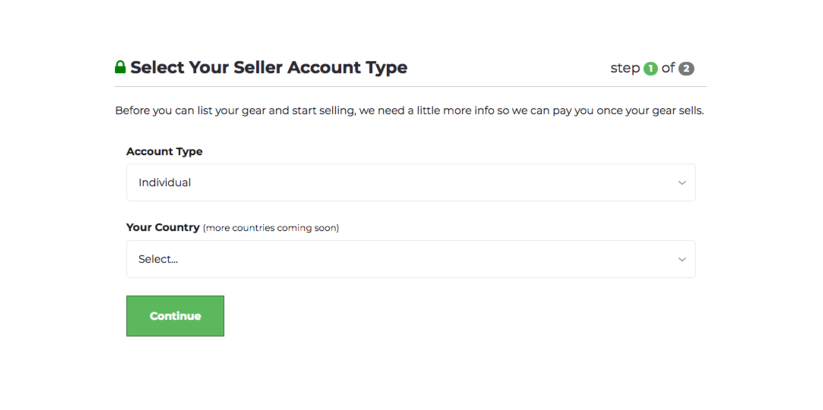 3) Add Your Address and Banking Details
Enter your address and deposit account information. We pay our sellers directly (and quickly) with no transfer fees. Once your seller details are added, you're ready to start selling gear.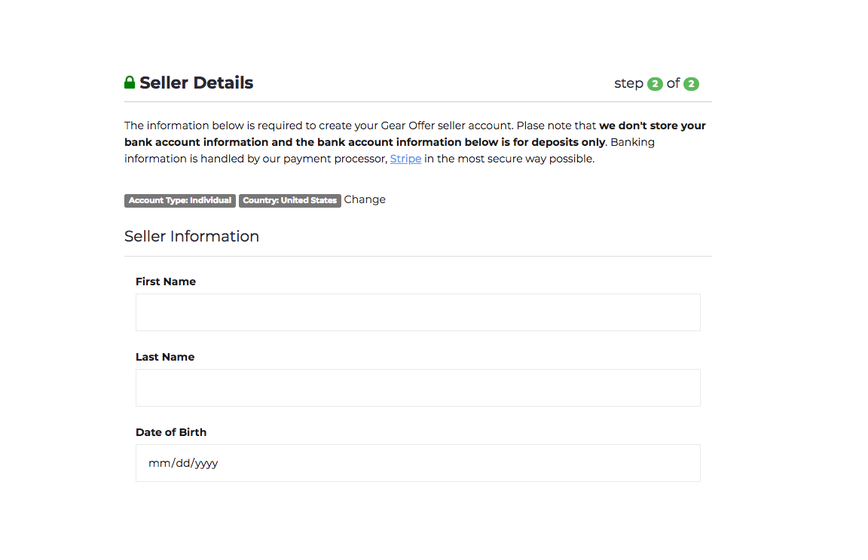 4) Add Your Listing Details
Enter your product model, description and price. Use our pricing insights to get an accurate idea of the fair value of your listing.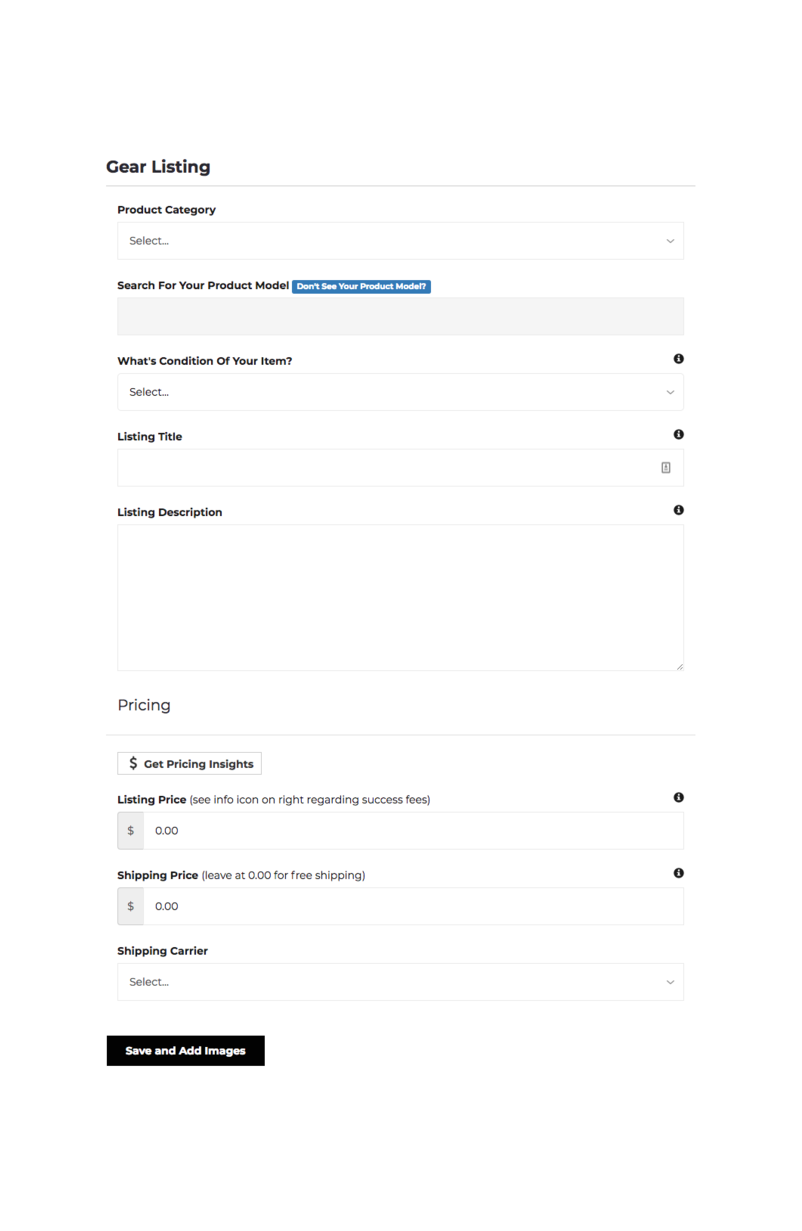 5) Drag & Drop to Add Images
Add a few quality images of your item using the drag and drop uploader.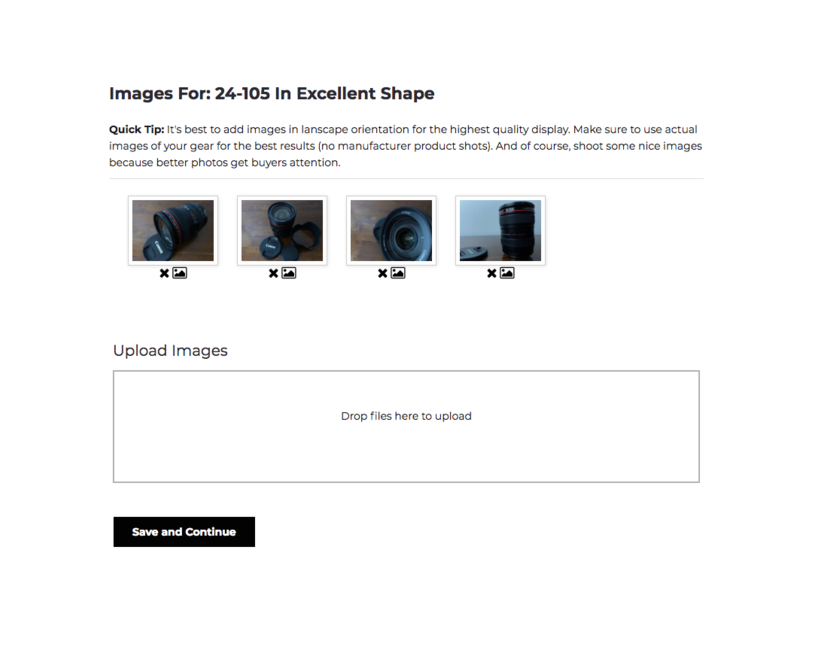 6) Publish Your Listing
Once you're happy with your listing details, simply click the publish button and you're done. Buyers can now discover your listing and either purchase it using the buy now button or make you an offer.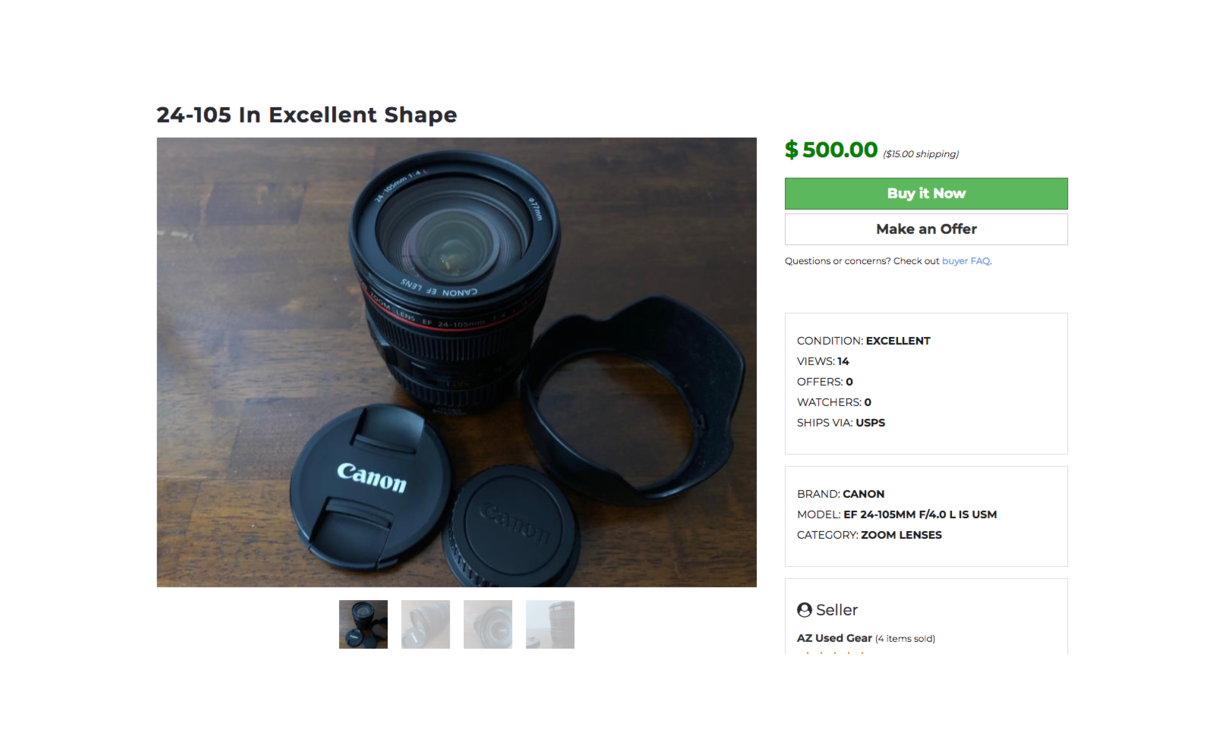 7) Once Your Listing Sells, Ship it
Ship your listing then add the tracking code. The buyer will receive tracking updates all the way to their door.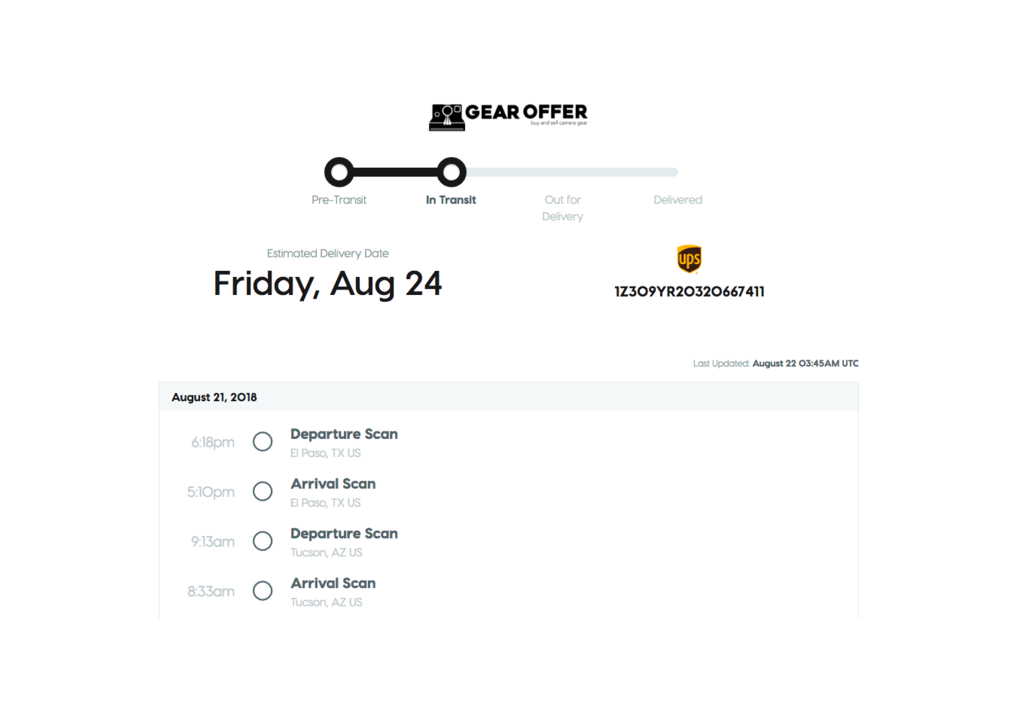 8) Get Paid!
After your item sells, it takes about one business day for the charge to clear. Once you ship the item and the charge clears, simply click the payout link and the funds will be transferred to your bank account, typically in one business day.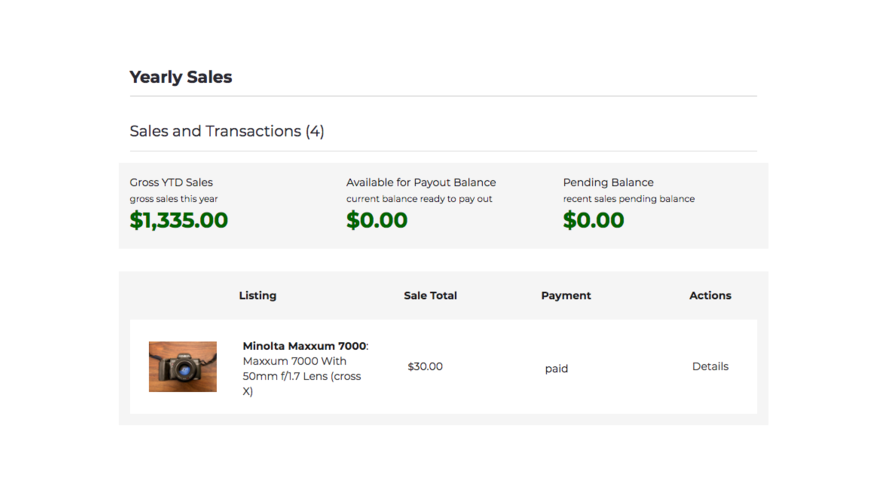 9) Finally, Leave Feedback about Your Transaction
Every transaction is subject to rating and review by both the buyer and the seller.
If you have any questions along the way, we're here to help. If you're interested in buying gear, check out how buying works.